Do this before buying an auctioned property 🏦
With the current economic situation, housing loan defaults could potentially be close to reality. With that happening, the amount of auctioned properties on the market will shoot up.
Although this might be a sad outcome for housing loan owners, it becomes an opportunity to individuals or companies with the cash reserve. Most of the time, auction houses are cheaper than buying sub sale.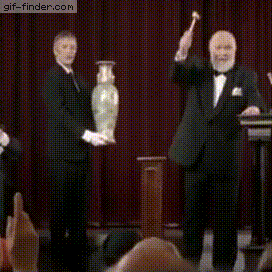 Here is a to-do list before you buy an auctioned property:
1.    Check the property. For auctioned properties, you, as a bidder, will not get a chance to view the interior of the property. The condition could be a hellhole, filled with wild life or dead bodies. ☠
To-do: It is extremely important to do as much research you can on the property. Check the location – as the unit could be beside a sewage plant, bad traffic or severe noise pollution (for eg, construction area).
One suggestion is if a property is available: check out a different unit, which is on sale or for rent to have a feel of the interior. In a condominium, it's very likely you can find a posting for rental or for sale. For landed properties, that will be much harder.
2.    Outstanding Payments. With auction homes, it is very likely that the previous owner had not pay the bills associated with the property. It would be a good practice to check on any outstanding bills with Indah Water, TNB, assessment & maintenance. If there is outstanding payments, the responsibility goes to the new owner.
To-do: Check on outstanding payments.
3.    Ownership of the unit. If the ownership is under a person, then there may not be a problem with changing the name. However, if it is still under the developer (for example strata title), it will take time and money to get the title especially if the developer has filed for bankruptcy.
To-do: Check the ownership of the property.
4.    Leasehold or freehold. Make sure to check the tenure of the auctioned property. If it's a leasehold and the lease is less than 50 years, banks might not want to provide you with a loan. The loan tenure might also be different from conventional loans. Take into account the cost of extending the lease hold term.
To-do: Check the tenure of the property.
5.    Vacant Property. Since auctioned properties are not guaranteed with vacant possessions, there is a chance that the property is occupied by the previous owner or tenant. Crazy, right! Once the purchase is done, this problem is yours.
To-do: Check that the property is vacant.