Malaysia's unemployment rate is expected to reach 5.5% in 2020. In March, unemployment rate increased to 3.9%, which was the highest in a decade. This represents 610,000 jobless citizens.
So to boost the economy, government be like: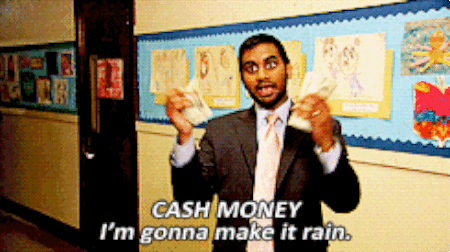 Summary
• Prime Minister (PM) Tan Sri Muhyiddin Yassin announces a RM5 billion, three-month extension for the wage subsidy programme to support 2.2 million workers.
• The PM announces six months' salary for the unemployed under a hiring incentive programme, worth RM800 per month for those aged below 40, and RM1,000 per month for the disabled and those aged above 40.
• RM2 billion will be allocated for skills improvement programmes for youths and the unemployed, benefiting over 200,000 people.
• The government introduces incentives on taxes and employee insurance, such as income tax exemption of up to RM5,000 for employers that provide employees with benefits like mobile phones and laptops.
• 300,000 single moms and disabled listed by the Department of Social Welfare will receive a one-off payment of RM300 before Hari Raya Aidiladha.
• An additional allocation of RM50 million for SKIM PEKA B40 (for the bottom 40% income group) to be utilised for healthcare expenses.
• Free Internet data 💻 of 1GB for all users from 8am to 6pm every day to surf educational webs and for videoconferencing until Dec 31, 2020. There will also be data for unlimited access to government websites.
• A tax rebate of RM20,000 per year for three years for new SMEs that begin operations between July 2020 and December 2021, with conditions.
• RM10 million matching grants under the Malaysian Global Innovation & Creativity Centre (MaGIC)🧙‍♂️ for social enterprises that can use innovative means to assist target groups.
• The government will introduce more e-counters, including for stamping, claims and online interviews for government scholarships.
• Sales tax exemption of 100% for locally assembled passenger vehicles🚗, and 50% for imported passenger vehicles🏎 purchased from June 2020 to Dec 31, 2020.
• The government will credit RM50 to users' e-wallet, matched by a RM50 cashback or discounts by e-wallet 💸operators, to benefit 15 million Malaysians aged above 18 with annual income below RM100,000.
• Property tax exemption for Malaysians for disposal of up to three properties🏡 between June 1, 2020 and Dec 31, 2021. Time to start selling Yo!
• The government will reintroduce the Home Ownership Campaign🏘, which offers stamp duty exemption for memorandum of transfer (MoT) and financing agreements for properties priced from RM300,000 to RM2.5 million, and 100% stamp duty exemption for the financing agreements. The exemption for MoT applies to the first RM1 million of the property value, while the exemption for the financing agreements is 100%. The exemption is applicable to sale and purchase agreements (SPAs) inked between June 1, 2020 and May 31, 2021, subject to a minimum 10% discount provided by developers.